Skip Main Content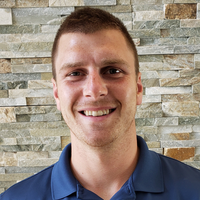 Bill Shrock PT, DPT
ROLE:
Physical Therapist
SPECIALTIES:
LANGUAGES:
WE CARE ABOUT YOUR FEEDBACK!
Please take a moment and let us know how your experience was.
REVIEW US
Testimonials
Posted On

November 23, 2021

Bill and Dan are great PTs. I highly recommend them.

Posted On

November 17, 2021

I love Bill too. super layed back and a great sense of humor—he connects very well with all the patients

It's hard to explain the efficiency & warmth of this PT setting. Aside from telling you how personable, likable & highly competent Bill is as a Physical Therapist, I can't say enough good things about his presence at Performance Unlimited. He brings caring & concern to a new level while treating you as a personal friend. He truly listens with intent while trying to solve your injury or pain issues. Seeking help for my knees, this place has been a wonderful diversion as I work through pain issues that have plagued me for years. I appreciate Bill & his kindness in what could otherwise be a cold, medical setting. Nothing could be further than the truth! If you've ever been apprehensive about approaching treatment for injury or pain, this is a step you won't regret. See for yourself that the knowledge imparted & work done within this facility will quite possibly change your outlook on life. It's made a huge difference in mine!